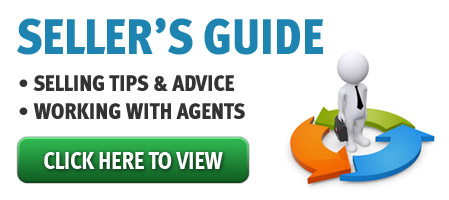 MORE FEATURED LISTINGS

Dan's Road, Babine Lake


Waterfront Property For Sale
Babine Lake, BC

Exclusive Wilderness Fishing Lodge.





5 Camden St.
Revenue Property For Sale
Dartmouth, NS

Rare Investment Opportunity 15 Unit Apartment Bldg





52 Dalecroft Circle


House For Sale
Unionville, ON

52 Dalecroft Circle





Rural Whitecourt Lot 7 Pan 982 3581


Acreage For Sale
Whitecourt, AB

Baxter Heights Acreage 6 minutes from Whitecourt



Read What our Customers Have to Say! View More
We cannot thank you enough for the excellent service you have provided to us and we are so grateful and thankful to have used the FSBO platform to sell our home. After checking out other sites, I found your site to be the most comprehensive, user friendly and most of all you and your staff were so quick to get back to us with absolutely any questions I had. Not only was your response time amazing but any changes that I suggested to add on your website were done within minutes.
I can't say enough positive things about your company and service, Rob. We sold our home in 5 weeks and although we did cooperate with a Realtor for the selling side of the business, the money saved on the listing side was fabulous.
[Shortened version. Click here to view full testimonial]
- Pam & Steve R.
RECENTLY SOLD REALTOR.CA PROPERTIES View More

Calgary, AB


Estimated Commission Saved:
$12,075

MLS® #: C4083916

Summerland, BC


Estimated Commission Saved:
$15,208

MLS® #: X3514887

Calgary, AB


Estimated Commission Saved:
$4,988

MLS® #: C4082739

Langley, BC


Estimated Commission Saved:
$16,097

MLS® #: X3250190

Burnaby, BC


Estimated Commission Saved:
$16,797

MLS® #: X3196969
Recently Updated Listings:
22 - View
Seller Verified Listing

Seller Verified ForSaleByOwner.ca web site postings have been posted by sellers who have used a valid credit card when creating their listing, giving our buyers more confidence in the listings presented on this web site.
A Seller Verified listing shows buyers that the seller is serious about selling their property, and that they are a legitimate seller - a very important element when using the internet to sell a large ticket item like a home.
Listings found on this web site that are
not
seller verified were posted by sellers before we changed the site to a fully paid model in August of 2014. Those listings appear to be legitimate, but they are not promoted by us as Seller Verified.