Professional Services Directory for Home Buyers & Sellers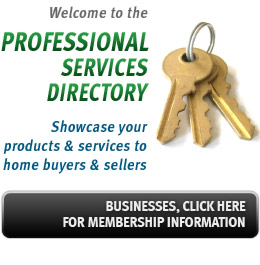 Featuring Home Builders, Lawyers, Photographers, Landscapers & More
Join our network of professionals promoting their services to Canadians who are in the process of buying or selling a home. Get connected with buyers and sellers who need your expertise right here on this site!
If you are the owner or manager of a business that provides products and services to buyers and sellers, you can easily showcase your company on this site. Our easy-to-use system allows you to self-manage your company profile in just a few minutes.
Detailed information about this service can be found on the info page.
Already signed up? Login here.