Seller Testimonials
Here's What our Happy Sellers Have to Say!
Sold
List Price: $479,900
Date Sold: 2019-07-19





"We had a great experience with selling our house with FSBO. Chris and Rob have been great throughout this whole procedure! We would highly recommend selling your house through FSBO!! We saved sooo much money! Thanks guys!!"
Sold
List Price: $669,000
Date Sold: 2019-07-17





"Took about a bit more than a month and lots of hard work, but it paid off! That's not a small thing in this market."
Sold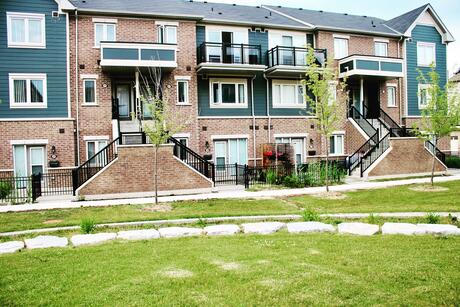 List Price: $374,900
Date Sold: 2019-07-14





"Thank you For Sale By Owner! My husband and I sold our place in exactly two weeks using the full MLS package. This was much cheaper and reliable than other sites. Maximum exposure through MLS and broker Chris was excellent in making amendments in a timely manner for us. I will definitely use this service again and would highly recommend!"
Sold
List Price: $149,900
Date Sold: 2019-07-12





"Saved thousands listing with FSBO!"
Sold
List Price: $478,900
Date Sold: 2019-07-06





"The listing process was easier than we thought and we were very impressed with the website and the professional signs we ordered. As we are building a new home it was nice to save some money on realtor fees which we can use on landscaping etc. We would definitely recommend FSBO to friends and family."
Sold
List Price: $699,000
Date Sold: 2019-06-28





"This website was central to successfully selling our home. We had lots of potential buyers who saw it on the website and the MLS website; having it listed on both sites broadened the exposure to the market. Our property was on the market within 24 hours of providing the information to FSBO. We had an acceptable offer within 6 weeks of listing the home! Homes in our price range are normally on the market for much longer than that, as there are fewer qualified buyers.

We put our MLS# that we received from forsalebyowner.ca, on the For Sale signs, and that allowed folks who found out our home was for sale when they saw the signage, to view details with ease. We are in a desirable neighbourhood, so there are often buyers who drive through, rather than search the MLS.

Signage is very reasonably priced and looks professional. Signage is super important to reaching buyers. I had many viewers who saw the sign, viewed our home, and went to the website after I directed them to it. Not everyone is on a computer!

I saved about $15,000 using this service and in the end, it was well worth the work to get it listed and show it. We offered a finders fee to agents or anyone who brought us a buyer. That meant we had agents who had clients who didn't want to buy privately, again expanding the market for our home. Unfortunately, we also had buyers who dragged their agent to look at our home; remember that not all agents want to work with a private seller. We were equally as welcoming to all agents, irrespective of their behaviour, as it's their client who is buying the home, not the agent. We had one agent who had never worked with a private seller before, and he brought three different clients to view it, liked the property and realized that working with a private seller was not so bad.

I would use forsalebyowner.ca again and would highly recommend it to anyone who wants to sell there own home. Outstanding service and exceptional value!"
Sold
List Price: $309,000
Date Sold: 2019-06-19





"Our experience selling our home on FSBO was smooth and quick, with better results than we anticipated. Our house was sold in less than a month and we enjoyed getting to know our buyers, as opposed to communicating through a realtor. Our FSBO broker Chris was ready to answer any questions (day or night!) and walk us through the paperwork for listing on MLS. Now that we know how it's done, we highly recommend listing through FSBO."
Sold
List Price: $284,000
Date Sold: 2019-06-12





"Working with the FSBO team was a great experience for us and it worked well. We are very happy that our home sold in under a month, using the lawn sign, the FSBO site, house flyers, and listing on MLS. Chris was very helpful with any questions we had and responded very quickly. We highly recommend FSBO!"
Sold
List Price: $289,000
Date Sold: 2019-06-07





"Thank you for the help and support. You helped us to have the courage to do it. Great helps speedy and supportive."
Sold
List Price: $779,000
Date Sold: 2019-06-06





"This process was quite simple and responses to make the changes quick. I will highly recommend this company."

SAVINGS CALCULATOR

Savings Calculator
See what you can save when you sell through us.

See what you can save when you sell through us.
(Based on 6% on first $100,000 and 3% on balance)